LIMITED FLAVOUR: Available only while quantities last!
Move aside St Valentine, May is the month to celebrate mothers everywhere by treating them to the chocolate and wine combo they love and deserve… besides, Lilly was way too busy in February with her newborn to indulge in such delights.
We cook down the Cabernet Sauvignon to a concentrate and add it to our famous Michel Cluizel chocolate base, and it's a Happy Mother's Day for all.
Happy Taurus season!
As we welcome the first earth sign of the zodiac, we are reminded of the beauty and abundance of nature as the plants begin to grow and Spring returns. Taurus, ruled by sensual Venus, is known for its appreciation of the senses, making it the perfect time to indulge in this month's delectable Sign Scream flavour Chocolate Cab Sauv. More on that in a bit, but first let's unpack May a little.
On Friday May 5th we get a lunar eclipse in Scorpio. People like to paint Scorpio with the 'it's a transformational energy' brush. Sure, getting hit with a tsunami is transformational, but don't sign me up. Joking aside, Scorpio has a strong desire nature, but you may desire just to stay at home in the evening and cuddle with a pint of Chocolate Cab Sauv, so you can process all the unresolved emotions that come up for you instead of going out with friends. Just a suggestion. May 7th Venus enters the sign of Cancer, highlighting that desire for home, comfort, and good food. On May 14th buy 2 pints of Chocolate Cab Sauv, because it's Mother's Day AND Mercury Retrograde ends, giving us even more reason to celebrate!
Now on the 16th of May Jupiter moves into the sign of Taurus to stay until next year. Jupiter makes everything bigger…including us, if we overindulge, but how can we not when it's Taurus season, Jupiter is IN Taurus AND did I mention the Twice Cream Labs are releasing 3 rotational flavours AGAIN this month? Yes that's right, check out their Key Lime Pie and Lychee as well in May.
Back to this month's Sign Scream, let's borrow a Jupitarian word and 'expand' on Chocolate Cab Sauv for a moment. We have chocolate and we have wine. The Twice Cream Labs cook the Cabernet Sauvignon until it's a rich indulgent concentrate and then add it to their famous Michel Cluizel chocolate base. Heaven!
Taurus energy gets amplified even more with a New Moon in Taurus on May 19th , so set your intentions, plant your seeds (literally and figuratively) to start manifesting the life you want in 2023 and enjoy the abundance the Taurus season has to offer!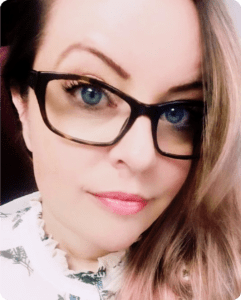 Our Sign Scream flavour is curated monthly by our starry-eyed resident planetary expert and instructor of astrology at the Northern Star College, Ali-Sun Morgon.
Who runs the world?  Bees do!  Although no bees were harmed or even bugged in the creation of this feel-good ice cream, we celebrate them nonetheless.  Yes, I can hear you buzzing already, bees are ruled by Gemini, but Cancer is the archetypal Mama with the kind of cardinal 'get it done' force who nourishes, heals and protects her family… exactly the kind of force that bees tend to embody.  Cancer energy is all about devotion, and those worker bees are certainly devoted to their queen.
The Moon rules this sign and our emotional selves.  Feeding our Moon is what makes us happy.  So don't eat your emotions, feed them this Banana Honeycomb ice cream (cashew cream, that is), which has been lovingly concocted by our Twice Cream worker bees, using baked organic bananas and sponge toffee made from scratch, to make you over-the-moon happy!